Modern Family Dental Care - Concord Mills
8455 Pit Stop Ct NW #140
Concord, NC 28027
Modern Family Dental Care - Davis Lake
Suite AB-3, 8505 Davis Lake Pkwy
Charlotte, NC 28269
Modern Family Dental Care - Northlake
8150 Mt Holly-Huntersville Rd
Charlotte, NC 28216
---

Enhance Lives
It is important to be proactive and take care of your dental health year-round, not just when you are experiencing pain. We provide general dentistry, gum care, oral cancer screenings, and many more dental services to keep your teeth healthy and prevent dental issues.

Transform Lives
At Modern Family Dental Care, we strongly believe that your smile has a big impact on your life. We offer a range of dental cosmetic services like dental implants, Invisalign, and full dental cosmetic makeovers to help improve both your smile and your confidence.

Save Lives
Sleep apnea is not just a nuisance but can actually lead to serious health issues and even death. We are proud to offer a dental sleep apnea solution at all three of our Charlotte and Concord dentist offices to help you get a good night's rest.

Charlotte Dentist: Dr. Taj Haynes
Dr. Taj Haynes received his Doctorate of Dental Medicine from the University of Pennsylvania School of Dental Medicine. He strives to transform the dental visit experience by providing a welcoming environment, friendly staff and quality dentistry at each of Modern Family Dental Care's offices. Dr. Haynes' professional training paired with his passion for helping others enables him to deliver the best health and dental care services in the Charlotte area.
Meet the Team
20% Off
Save on the average cost of dental fees in Charlotte with our Wellness Plan.
Learn More
Affordable Dental Care
Experience quality dental services in Charlotte at an affordable price. Modern Family Dental Care offers an easy way to save through our Wellness Plan. The cost of an annual membership pays for itself when you receive an oral health maintenance exam, a teeth cleaning and a white filling service. In addition to our dental savings plan, we offer specials and flexible financing options.
Multiple Dental Offices for Convenience
Modern Family Dental Care has dentists in Concord, NC and Charlotte, NC which makes it easier to schedule appointments and get in quickly for emergency dental services. With three Charlotte dental offices at North Lake, Davis Lake and Concord Mills, you're sure to find a location close to you.
Concord Mills
Davis Lake
Northlake
Concord Mills Hours:
Monday: 9:00am - 3:00pm
Tuesday: 7:00am - 4:00pm
Wednesday: 7:00am - 4:00pm
Thursday: 7:00am - 4:00pm
Friday: 9:00am - 3:00pm
Charlotte - Davis Lake Hours:
Monday: 7:00am - 4:00pm
Tuesday: 7:00am - 4:00pm
Wednesday: 7:00am - 4:00pm
Thursday: 7:00am - 4:00pm
Friday: Coming Soon
Charlotte - Northlake Hours:
Monday: 8:00am - 5:00pm
Tuesday: 10:00am - 7:00pm
Wednesday: 8:00am - 5:00pm
Thursday: 8:00am - 5:00pm
Friday: 8:00am - 1:00pm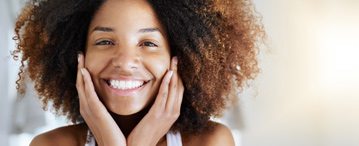 Preventative Dentistry
Teeth Cleaning
X-rays
Sealants
Nights Guards
Oral Cancer Screenings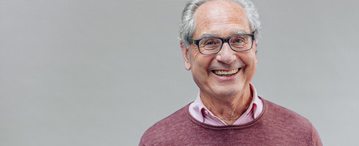 Restorative Dentistry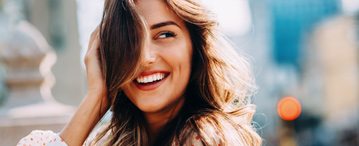 Cosmetic Dentistry
Whitening
Dental Implants
Mini Dental Implants
Invisalign
Veneers
We hope you've had a positive experience with the level of service offered by Modern Family Dental Care. Please take a moment to leave a review by completing the form below. Your comments are important to us!